Tickle Lipo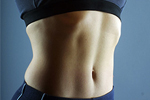 Targeted fat reduction doesn't have to be invasive or surgical. The Wellness and Aesthetics Medical Center utilizes Pure Lipo to help our patients reduce love handles, saddlebags and other pockets of unwanted fat.
Read More
---
Vampire Facelift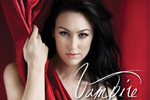 Vampire Facelift uses platelet rich plasma (PRP) to rejuvenate facial skin and reduce the appearance of lines, damage and wrinkles. Platelet rich plasma is extracted from your own bloodstream and placed in the face where it stimulates the body's natural healing process.
Read More
---
Vampire Breast Lift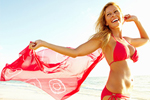 From the creator of Vampire Facelift, the Vampire Breast Lift also makes use of platelet rich plasma (PRP). The Vampire Breast Lift augments the appearance of breasts by lifting and reducing wrinkles using painless, minimally-invasive PRP and fillers.
Read More
---
Vampire Hair Regrowth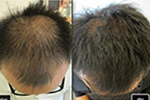 Platelet Rich Plasma (PRP) is the healing portion of your blood. It contains more than 8 growth factors which activate your stem cells. When injected in the bed of the hair follicles the activated stem cells rejuvenate the area.
Read More
---
LaserCap Hair Restoration System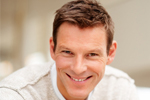 Even if hair loss runs in your family, you don't have to go bold. We offer the LaserCap hair restoration system, an in-office solution to rejuvenate your scalp.
Read More
---
Cell-Assisted Autologous Fat Transfer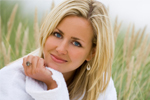 Are you dealing with loss of facial volume? We utilize autologous fat transfer, where fat is drawn from an unwanted fat area and moved to the face, along with PRP and stem cells, to provide our patients with more youthful, fuller faces.
Read More
---
Executive Laser Facial Rejuvenation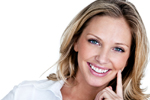 Turn back the clock on your look with The Wellness and Aesthetics Medical Center's executive laser facial rejuvenation. We use powerful, non-invasive laser technology to rejuvenate sun-damaged skin and improve your appearance.
Read More
---
SkinTyte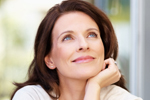 SkinTyte is laser skin tightening to provide a more youthful look. The Wellness and Aesthetics Medical Center specializes in reducing wrinkles, fine lines and age-damaged skin with SkinTyte.
Read More
---
Wrinkle Reduction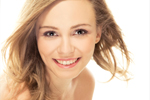 Love your skin again with our wrinkle reduction procedures. We offer a variety of laser wrinkle reduction procedures, including Micro Laser Peel, SkinTyte, Microneedling, and Synergy Treatments.
Read More
---
Cellulite and Stretch Mark Treatments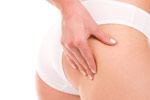 Make unsightly cellulite and stretch marks a thing of the past with our SkinTyte services, Synergy treatments, and microneedling. Using the latest technology, we can dramatically reduce the pockets of dimpled fat known as cellulite and improve the appearance of stretch marks.
Read More
---
Acne Treatments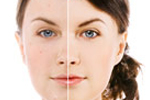 Adult acne and acne scars deal lasting damage to your skin-health and self-confidence. We provide laser acne treatment to reduce the appearance of pimples, blackheads and more.
Read More
---
Laser Hair Reduction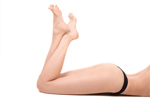 No more unwanted hair! There's no reason to dealing with painful hair waxing; The Wellness and Aesthetics Medical Center provides laser hair reduction to remove unwanted hair with less pain and recovery.
Read More
---
Facial Fillers & Botox / Muscle Relaxers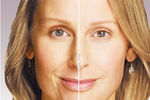 Dermal fillers are a powerful tool for reducing the appearance of wrinkles, crow's feet, fine lines and more. At The Wellness and Aesthetics Medical Center, we are proud to offer Xeomin, Belotero, Restylane, & Radiesse to qualified patients.
Read More
---
Medical-Grade Skin Care Products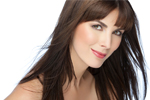 Why settle for anything less than 100% pure, natural skin care? Many common skin care products feature harmful oils, alcohols and synthetic solutions. We provide medical-grade skin care products that provide a healthy, youthful glow.
Read More
---
Laser Vein Treatments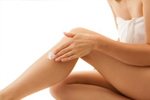 If you suffer from spider veins or varicose veins, our laser vein treatments provide relief. The Wellness and Aesthetics Medical Center uses powerful lasers to reduce unsightly blue veins.
Read More
---